Bringing adventure to all
Helping unemployed / low income families, and other socially excluded people experience adventurous activities since 1999.
Our adventures include hill walking, rock climbing, abseiling, kayaking, bushcraft, mountaineering and an annual adventure camp.

Getting outdoors into nature increases health and well-being. Doing it with others makes it even better!
Join us for 12 months of health boosting outdoor fun including; walking, climbing, bivi-out's, bird watching, wild food foraging, bushcraft and a kids survival school.
What's coming up soon:
Adventure Camp 2019 at Blackland Farm: Saturday 3 August – Saturday 10 August. Open to all, limited places. Booking is open!! 40 places. £35 per person per night. Equire at BUCFP reception or email info@craggers.org
Bivi-out: Members only. TBC
Walks: Details to follow. Everyone welcome to join Craggers for a walk.
Please note – To receive financial help for trips, members have to have fully joined and be active in the group for 3 months.
Next Meeting:
BUCFP 10.15 in upstairs café area.

Weds 5 June.
If you're feeling generous, you can help now; donate to Craggers online by clicking here, thanks to CAF. Just search for us under 'Craggers' and 'Brighton'.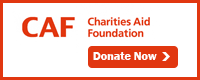 ---

---