Prednisone depression
Prednisone for migraine
Helping unemployed / low income families, and other socially excluded people experience adventurous activities since 1999.
Our adventures include hill walking, rock climbing, abseiling, kayaking, bushcraft, mountaineering and an annual adventure camp.

Prednisone for migraine
Adventure to Health Project.
Getting outdoors into nature increases health and well-being. Doing it with others makes it even better!
Join us for 12 months of health boosting outdoor fun including; walking, climbing, bivi-out's, bird watching, wild food foraging, bushcraft and a kids survival school.
Prednisone for migraine
Adventure Camp is on! Mon 13 – Mon 20 August, at Blackland farm. Booking will open shortly through reception at BUCFP.
Trips: Bivi out at Harrisons rocks. 18-19 July.
Scotland FEB 2019: Members only. Please register your interest now.
Please note – To receive financial help for trips, members have to have fully joined and be active in the group for 3 months.
Walks: South Downs Way end walk. Members only – 24-26 Aug. Cocking to Winchester.
Prednisone for migraine
Prednisone for migraine
Prednisone for migraine
For more info contact info@craggers.org
Prednisone for migraine
There will be regular kit reviews in this space as many of our, particularly newer, members often want advice about kit. Please feel free to contact info@craggers.org if there is something in particular you would like featured.
Prednisone for migraine
The scream jolted me awake. It was close. The bird could have could have been perching at the end of my hammock. In the distance I could hear the timorous, call response of a female Tawny Owl. It may have been a couple of days before Halloween, but it was certainly very spooky.
It was 2am. And I was now very awake. And very warm. This was the second outing for my One Tigris Winter Under-quilt and it was certainly doing its job. I unzipped my three-season sleeping bag and luxuriated in the wrap around comfort of the quilt.
When my winter under quilt arrived, I looked at it with some disbelief. How could something so light and compact keep me warm through a British winter? The total weight was 1.19kg. and yet it was supposed to keep me warm, or at least alive, down to almost -12C.
The quilt is filled with is 850g of SEE® Polyester and the outer is made of Windproof Ripstop Nylon with a DWR coating. As with most One Tigris products the design is deceptively simple, and the full-length quilt is attached to each end of the hammock with a couple of mini carabiners. It takes seconds to set up.
My first test I discounted, as it had been unseasonably warm, but this time I was incredibly impressed. My seven-year-old son and I were in adjacent hammocks underneath my One Tigris Camo Waterproof Tarp, which I have now used many times and still think is the best tarp for hammocking.
I had brought the Craggers group to this spooky wood to practice some bushcraft skills. On the walk in we discovered that even at this time of year there is still an abundance of wild food to be had – if you know what to look for. We sampled the heads of new growth cleavers, chick weed, shepherds purse, hawthorn berries and the fresh, nutty, taste of scrunched up nettle tips.
After setting up camp we made bows and arrows, Swiss arrows and atlatls. The following morning, we made baskets from clematis before setting off to walk to Ditchling Beacon.
Look at all the other good stuff they have on the website. https://www.onetigris.com/?wpam_id=7
Please see review section for kit lists for trips etc. and previously reviewed kit.
Prednisone for migraine
If you're feeling generous, you can help now; donate to Craggers online by clicking here, thanks to CAF. Just search for us under 'Craggers' and 'Brighton'.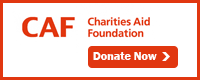 Prednisone for migraine
---
Prednisone for migraine
---