Dorset April 2017 children's pictures
dorset April 2017 pic 1dorset April 2017 pic 1dorset april 2017 pic 2
---
Bringing adventure to all
Helping unemployed / low income families, and other socially excluded people experience adventurous activities since 1999.
Our adventures include hill walking, rock climbing, abseiling, kayaking, bushcraft, mountaineering and an annual adventure camp.

News
Adventure to Health Project
. Getting outdoors into nature increases health and well-being. Doing it with others makes it even better! Join us for 12 months of health boosting outdoor fun including; walking, climbing, bivi-out's, bird watching, wild foraging, bush craft and a kids survival school. Members are invited to the launch day on Wednesday 5 April at the General meeting. Look out for a few treats that day to start you off on your journey......
What's coming up soon? 
There is a climbing trip coming up at May half-term-open to members only. The perfect rucksack? I have owned and destroyed dozens of rucksacks over the years. Many of them have been quite good. But I can honestly say that when I received Fraser the rucksack 32lt. from Millican, it was the first time I had ever thought wow! This is a thing of beauty, a work of art. That's all very well but how did it perform? First let's look at some of the things that make it great. I was almost won over already when I discoverers that the company was named after one of my heroes, Millican Dalton – more info about him www.homeofmillican.com. I am also impressed by the green credentials of the company and my rucksack is made of Bionic® Canvas that is 57% recycled and 30% stronger than regular canvas. The material looks bombproof and certainly shrugs off the rain. One of the things which lets down most rucksacks and certainly annoys me, are plastic buckles – particularly on the hip belt - which seem to get stepped on and broken – a lot. This will not happen with Fraser, which has an elegant, aluminium, thread-through buckle (works on the same principle as the Berghaus Berg buckle). Indeed all the fastening buckles are aluminium. In use the sack is really comfortable to carry; the padded hip belt and back panels work well. I like the small hip belt pockets which are great for valuables, phones etc. I love the generous side pockets. There are lots of internal pockets, as well as the usual hydration sleeve which is also designed to carry a laptop (up to 17"). So, is it the perfect rucksack? There will never be a perfect rucksack but this is about as close as it gets. It is by far my favourite sack and it even earns extra points for the name and its ethical credentials. Highly recommended. Check out the other Millican products – they seem to share the same qualities which make Fraser so good.
Next Meetings:
10.30 at BUCFP, Tilbury Place
, 
Brighton.
General meeting:Wednesday 5 April, Wednesday 3 May
Admin meeting: Wednesday 17 May.
For more info contact info@craggers.org
If you're feeling generous, you can help now; donate to Craggers online by clicking
here
, thanks to CAF. Just search for us under 'Craggers' and 'Brighton'.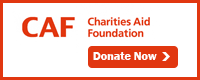 ---

---