Bringing adventure to all
Helping unemployed / low income families, and other socially excluded people experience adventurous activities since 1999.
Our adventures include hill walking, rock climbing, abseiling, kayaking, bushcraft, mountaineering and an annual adventure camp.

News
Adventure to Health Project.
Getting outdoors into nature increases health and well-being. Doing it with others makes it even better!
Join us for 12 months of health boosting outdoor fun including; walking, climbing, bivi-out's, bird watching, wild food foraging, bushcraft and a kids survival school.
Good news - we have a club concession at Boulder Brighton
It will give you 15% off our single entry and monthly membership prices.
So when you go, show your membership card as you book in
What's coming up soon? 
October Half term - Blackland Farm. Mon 16 Oct – Fri 20 Oct. Craggers are booked into Larks 3. Members only.
Southdown's Way part 3 : Next part to be walked on Sat 28 Oct – Sunday 29 Oct. Detail to follow.
February 2018 Scottish trip usually 10 day to 2 weeks. Members only.
May 2018  Half term Bosigran Cornwall. Members only.
Please note - To receive a financial subsidy for trips, new members have to have fully joined and be active in the group for 3 months.
Next Meetings:
General meeting: Sunday 12 Nov.

Admin meeting: Not this month due to trip.
For more info contact info@craggers.org
Kit
There will be regular kit reviews in this space as many of our, particularly newer, members often want advice about kit. Please feel free to contact info@craggers.org if there is something in particular you would like featured.
The ideal hammocking tarp
A few wet nights walking the South Downs Way gave me the ideal opportunity to test The One Tigris tarp.
You may not have heard of One Tigris but I'm sure you will be hearing a lot more of them in the future. I have had a few small One Tigris items and always found them to be high quality pieces of kit.
One Tigris Camo Waterproof Tarp
 I was looking at the One Tigris website and saw this tarp. It is not a square or a rectangle but a hexagon which means that it can have a 4m. ridgeline which tapers down. This means that the tarp can cover the head and foot of your hammock with the minimum amount of material.
My first impressions when the tarp arrived was that it was a very light weight (just over 510g.) but the 15D ripstop nylon fabric with dual silicone coating looked strong.
It comes with a carrying bag, 6 red guy lines with reflective speckles (3mm x 4m), 6 black guyline adjusters and 6 red aluminium Y-stakes. The Y stakes are small and have a hole in the top though which I threaded thin paracord to make them easier to pull out of the ground.
The ridgeline has three tabs as well as two tabs at each end. This is more than most tarps and makes it more versatile. There is a seam running the length of the ridgeline and it is not taped or seam sealed which made me wonder how waterproof it would be. I noticed later, on the website, that One Tigris recommends using seam seal. I did not have time to do this before my trip.
The camo reminded me of Auscam and the colours are quite light.
My walk was going to be quite discreet so I exchanged the reflective cord for green paracord. I took the Y stakes as I knew they would be almost completely hidden in the ground and I could further hide them with leaf litter.
On my first night I encountered a badger on my way to my chosen bivi site. I set up in the rain. Set up was easy and I was soon undercover. As I lay in my hammock I really appreciated the 4m length which completely covered me, giving total protection from the rain. I was slightly worried that I had not had time to use seam seal. Would I stay dry throughout the night?
I needn't have worried. After a good nights sleep, I woke up completely dry, as was all my kit.
The second night, also raining, I evaluated the effectiveness of the camo. I think the best camo for northern temperate woodland in summer is the no longer issued DPM – in the dry at least. When it wets out it gets very dark and becomes less effective. The multi cam designs, including the British MTP are always a compromise. I was really surprised at how well the One Tigris camo performed, particularly against the leaf litter and with light filtering through the canopy. The colour hardly changed when the fabric got wet and in fact improved. Again I remained completely dry.
Conclusions: Because of its innovative design this is the best tarp for use with a hammock I have used or seen on offer anywhere else. The tarp performed brilliantly but I will seam seal it just to give myself the confidence that it will perform perfectly when exposed to prolonged heavy rain over several days. The tarp is hemmed with a tough, black material which strengthens the tarp but is not camo. I will let you know how it fares over time. But for the moment I can thoroughly recommend this tarp. Look at all the other good stuff they have on the website. https://www.onetigris.com/?wpam_id=7
Please see review section for kit lists for trips etc. and previously reviewed kit.
If you're feeling generous, you can help now; donate to Craggers online by clicking here, thanks to CAF. Just search for us under 'Craggers' and 'Brighton'.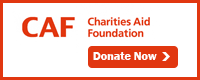 ---

---